Being a musician, having to organize mailings and send out materials happens more often than not. Whether it is albums, merchandise, promotional materials, hard drives, sheet music…it all comes with a price.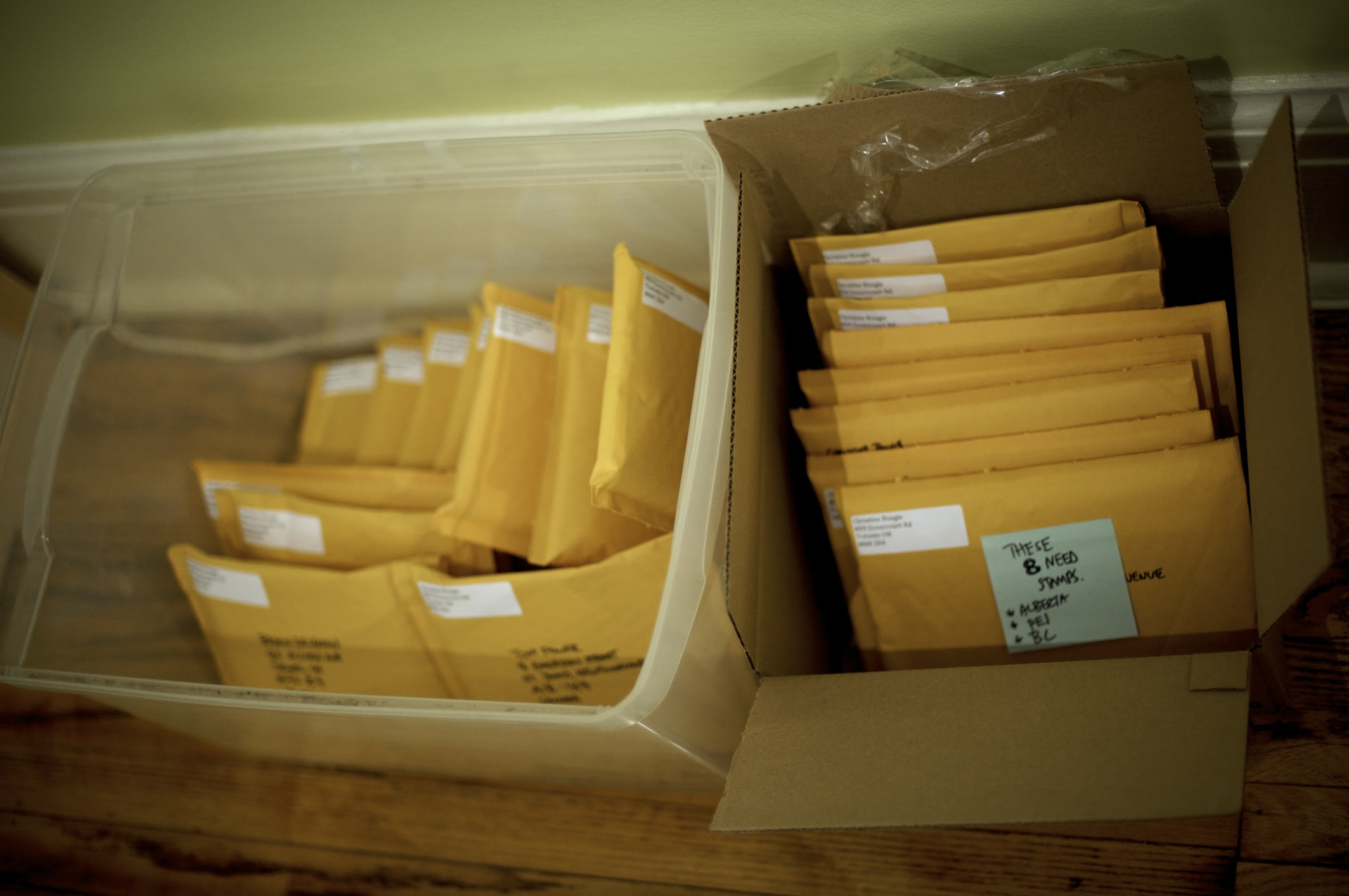 Working with various levels of clients for years, I learned my way around shipping and also became a familiar face in the post office, at FedEx, at UPS..(and even at the other FedEx a few blocks away) visiting all of them at least once a week!
Being in New York, at first, I would always choose whatever is open and what is closest – but after a few years of doing this, I have become very selective in how and from where I send anything for my clients because if you get lazy, you can end up paying way more than you have to to get those posters to a venue in time.
It's important to understand your choices in mailing and who will give you the best value. Mailing costs add up and are usually forgotten in budgeting, so you should strategize on how you are mailing your materials!
United States Postal Service – www.usps.com
PROS
Media Mail – offers the cheapest way to send media, including CDs, Books, Movies, etc. If you have the time to ship it and are in no rush, go to USPS first and ask to ship 'Media Mail'. It usually will get anywhere in the United States in a week, if not sooner.
Cheap tracking – always recommended to get tracking with USPS. It doesn't come standard like FedEx or UPS. Don't waste your time, don't take the risk, spend the extra few bucks (literally a few bucks – tracking starts at $1.95) and have peace of mind you can find a missing box or letter.
Lowest International shipping – if you are shipping internationally, USPS has consistently given me the best rates.
CONS
Limited hours – The post office is only open a limited amount of hours during the day – Monday–Friday, 7AM-5PM, closed on holidays. It doesn't leave you with a great window of time and certainly doesn't help you in emergencies.
Crowds – Because of its limited hours, you can find yourself standing in LONG lines, wasting precious time in your day.
UPS – www.ups.com
PROS
Gives you options – One perk at my local UPS is that they offer USPS services as well as the standard ground and air shipping of UPS.
Online Shipping Services – It's incredibly easy to use!
While on tour, I had to ship about 8 boxes when our tour bus left us. The hotel recommended UPS – which I hadn't used before. In a matter of minutes I had created an online account, printed and labeled the boxes and were able to give instructions for them to pick up the next day at the hotel lobby. Extra plus, even though I didn't know the size or weight of these boxes, an estimate is good enough for them!
CONS
Comes with a cost – They tend to be the most expensive out of other shipping companies in my experience.
No Media Mail – They do offer USPS services, but that is strictly for Priority and Express shipping. When I brought up Media mail, they gave me a blank face.
FedEx – www.fedex.com
PROS
Always open – A lot of their stores are open 24/7 and I have several locations walking distance from me. They recently saved my ass when I needed to ship a package ASAP!
Reliable – I've never had an issue with a package getting somewhere. In the 3 years of working with them, it's always gone well.
Ground Shipping is fast – Usually Ground shipping means a week or more, at UPS and USPS, however, FedEx seems to work some magic and ground shipping gets anywhere in 3 days.
CONS
Not for rush mailings – If you are in a rush, it will cost you going with FedEx. One overnight envelope can be $30-$40!
My recommendation?
My experience has put USPS and FedEx in the lead as a close tie. USPS is great for when you are in no rush with what you are shipping. Also, if you have an emergency and can make it before they close, it's great for overnight and 2-3 day shipping as well! But, if you are in a bind and need something to mail quickly, FedEx Ground is just as good, fairly priced and most locations are open 24/7.
Each mailing is going to be different, depending on where it's going and when it needs to get there, but knowing a few secrets can help you save hundreds in the long run. And always, always, always, get tracking!
To happy mailing! 🙂